About The Institute of Chinese
We have created a new way of learning Chinese for a new generation of digital language learners
"With a focus on K12 education; we believe that learning a language like Mandarin Chinese enables children to see the world through a different lens & this ability to perceive multiple viewpoints is a foundation of creative problem solving."
Lauralee O'Donovan - Founder, Institute of Chinese
About Us
The Institute of Chinese was founded by Westerners who experienced first hand how challenging it was to learn Chinese through traditional methods. This is why we created a new way of learning Chinese for a new generation of digital language learners.

With this award-winning online Chinese language learning platform, we provide K12 Students, Teens & Adult learners worldwide with Chinese Live 1-on-1 online tuition & Self paced video tutorial YCT & New HSK (3.0) Chinese language courses with the world's best native Chinese speaking professional tutors.
Lauralee O'Donovan - Founder, Institute of Chinese | Learn Chinese Plus
Our Vision & Mission
With a focus on K12 education; our vision is to make top quality online education available to Chinese language learners worldwide & empower learners of all ages & levels to acquire the linguistic and cultural fluency to communicate with confidence in Mandarin Chinese.

Our mission with Learn Chinese Plus Global Classroom is to deliver engaging, interactive & authentic Chinese language learning tuition that makes tutors & students around the world feel inspired & connected in a global virtual classroom.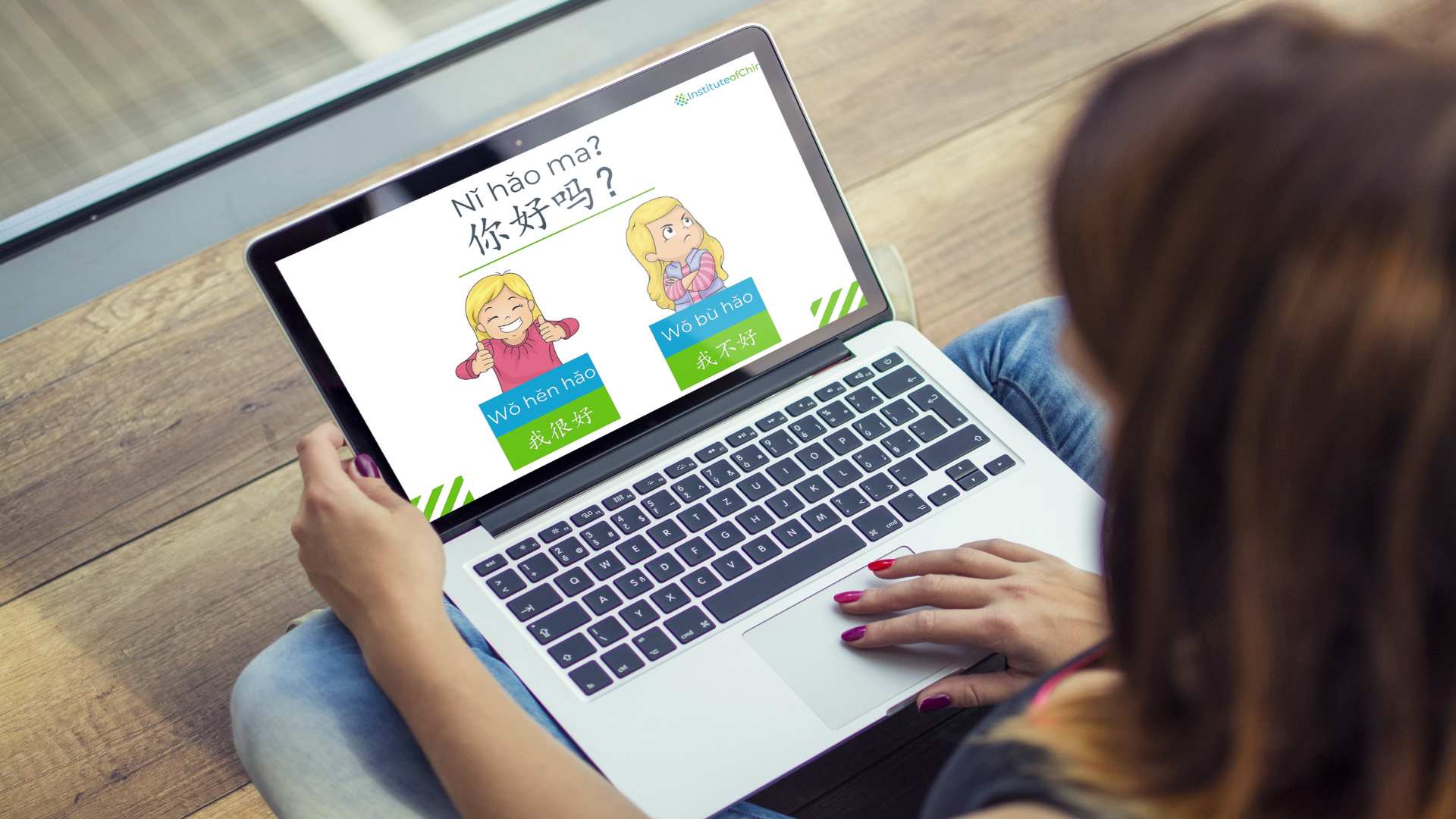 Start Learning

Mandarin Chinese

Today
A new way of Learning Chinese for a new generation of digital language learners
The World's Best Native Chinese Speaking Professional Tutors
We connect you with your perfect tutor & you enjoy 1-on-1 lessons tailored to your learning goals
Chinese Live: Immersive & Interactive 1-on-1 Live Online Tutoring
We bring your tuition to life with interactive 25 or 50 minute Chinese Live 1-on-1 online sessions
Chinese language Tuition for K12 Students, Teens & Adults
Adults, Teens & Children of all ages can choose from a range of YCT & New HSK Mandarin Chinese language tuition for all levels
Chinese On Demand: Self paced Online Video Tutorial Courses
Choose the ultimate Chinese language video tutorial course for total beginners to start learning Mandarin Chinese
Our students love us
"I can have lessons with Chinese teachers from around the world from the comfort of my own home at times which are worked around my work schedule.

Genuinely can't recommend these guys enough for anyone looking to improve their Chinese level, or for complete beginners looking to learn a new skill."
CHRIS - Dublin
"If you are looking for one on one online Chinese lessons, I highly recommend Institute of Chinese.

The Chinese live lessons with my personal tutor are really engaging and the interactive content which is based on the HSK curriculum is excellent.
Flexibility, convenience and great teaching."
ELENA - New York
"I'm loving my 1-on-1 online lessons with my tutor and I'm now doing two 50 minute sessions a week with the Institute of Chinese.

My lessons are so interactive, the online curriculum is fantastic & I love that I can access my course notes and vocab, plus I can ask questions in between each session"
Ivana - London